A Passion For Prying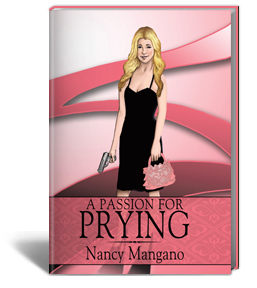 Trailing cheating partners for a living makes a private investigator want to change direction. When the PI becomes the target of a botched homicide, the investigator basks in the opportunity to detect her own attempted murder. This is the path of life that Natalie North is taking in this chilling novel, A Passion for Prying.
Homicide, suicide, immorality, hilarity...all elements of Natalie North's life, while working as a licensed private investigator alongside her father, Norton North, in Norton's Los Angeles PI agency, I Pry, Inc. Specializing in cheating partners, and growing weary of endless days trailing panting people incapable of keeping their pants on, Natalie aches to work a case of substance. When a murder-suicide takes place at a nearby local diner, an intense desire to solve the case takes over Natalie's rational thought process.
Thanks to Natalie's best friend, Cindy Hutchins, and Cindy's fraudulent, get-rich-quick scheme, Natalie gets her wish to work a gritty, felony attempted murder case. However, the reality that it is Natalie's own intended death she is dissecting adds an element of eerie unease over her investigation.